Ezail
Managing your business is as easy as using a chat app!
Get started now! It's FREE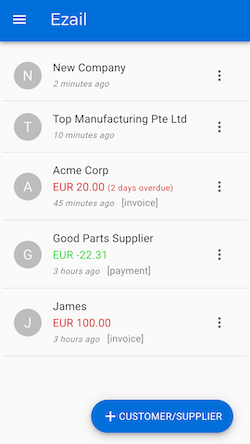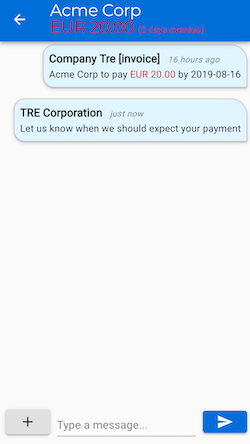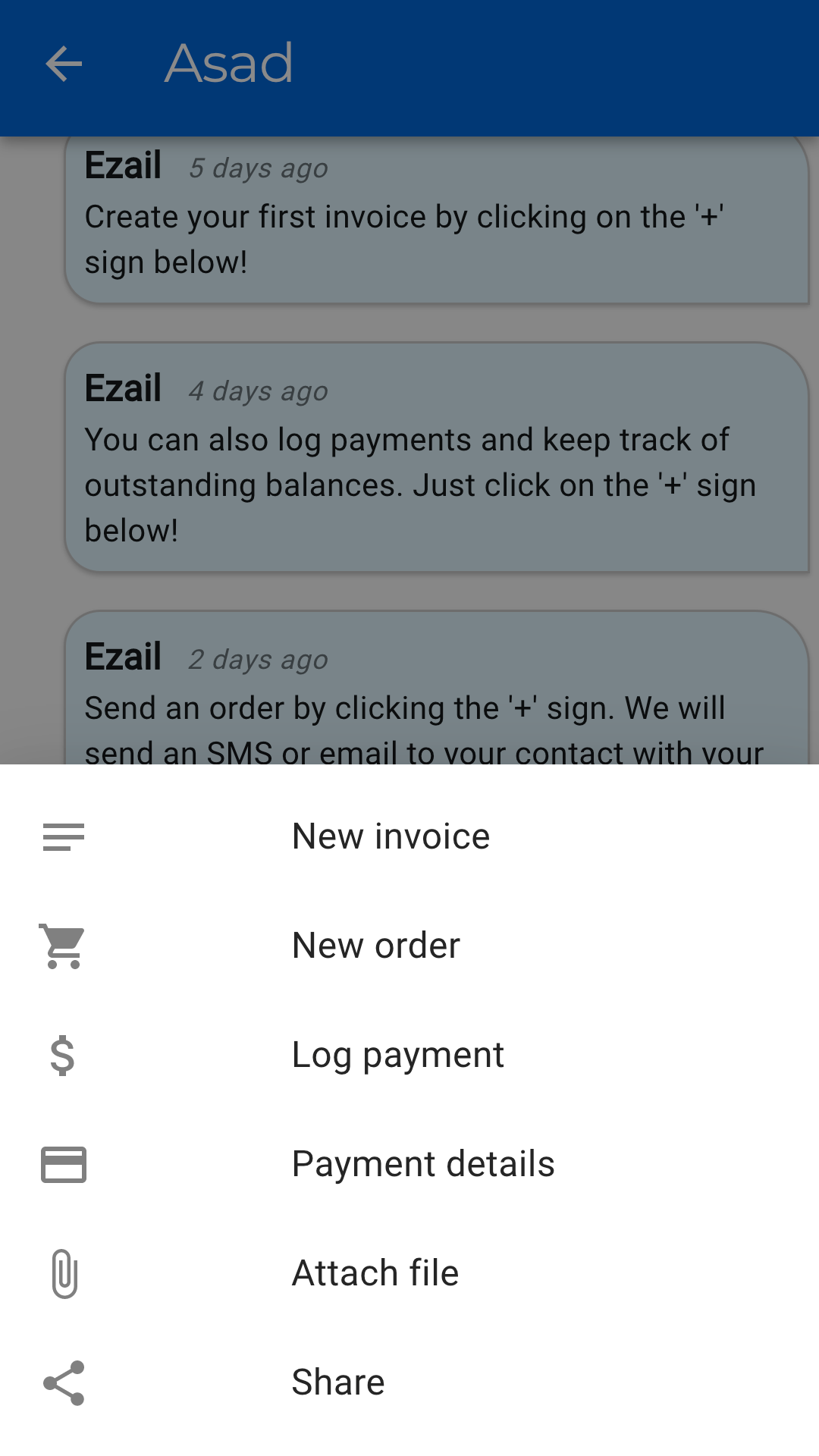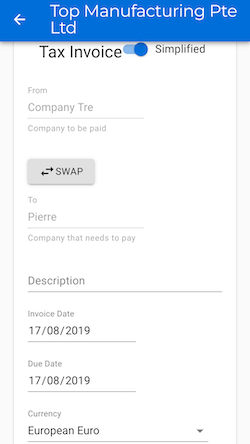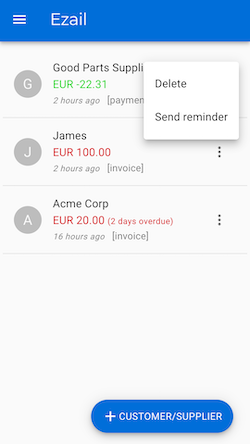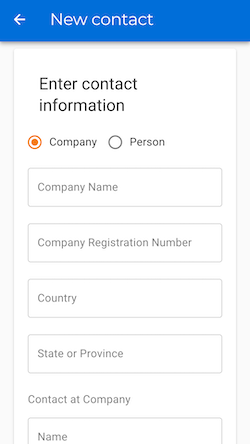 Features
notes
Send invoices to your customers and track bills from your suppliers
attach_money
Extend credit to your customers, track payments and outstanding balances
notifications
Send payment reminders automatically and collect your receivables faster
message
Chat with your customers and suppliers
trending_up
Track the performance of your business and make better decisions
mobile_friendly
Manage your business easily from your mobile phone!
Get started now! It's free.