Ezail
A messaging app for business
Send invoices and orders, log your income and expenses, track credits and debits, sell online, trade in your area. All in one messaging app.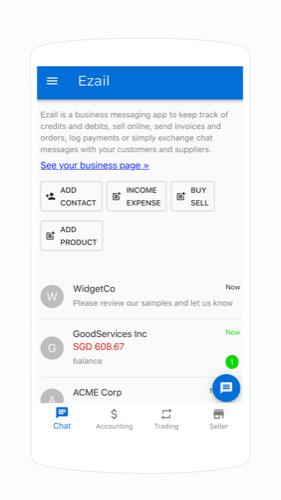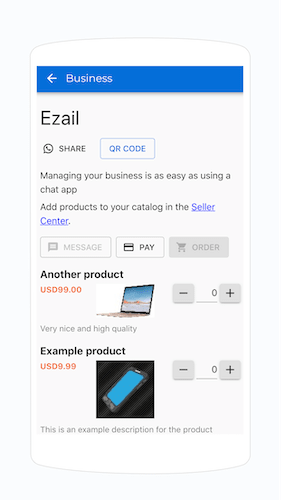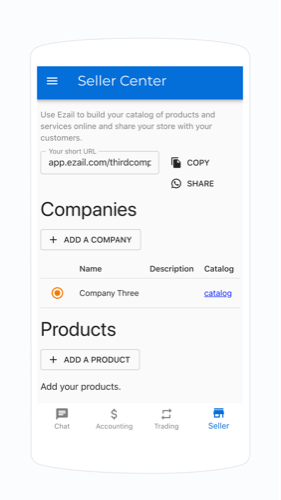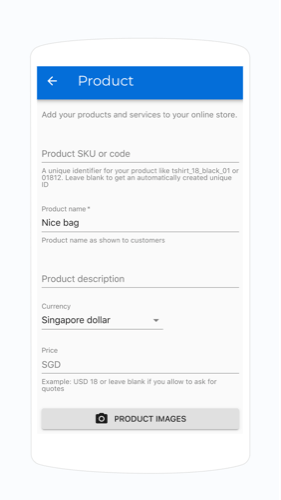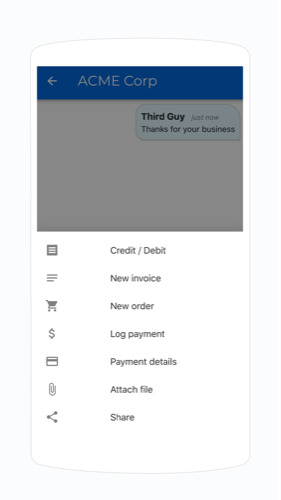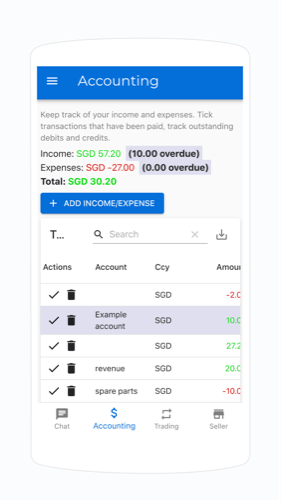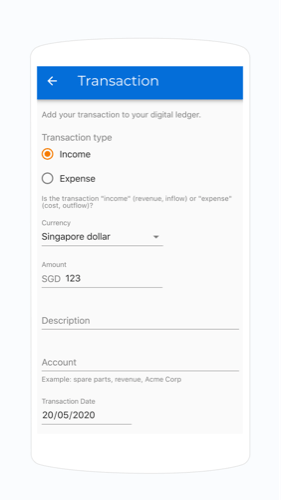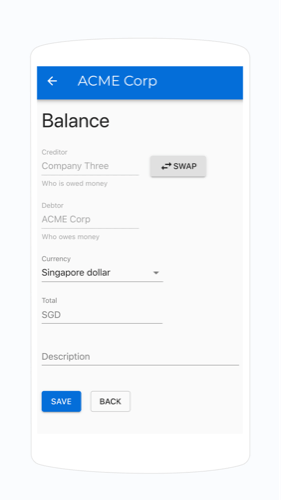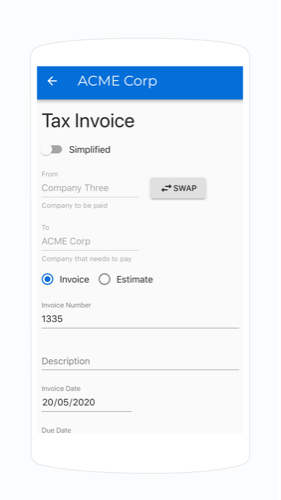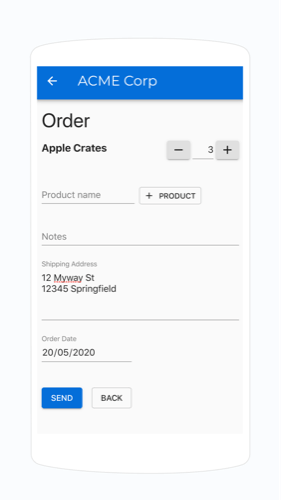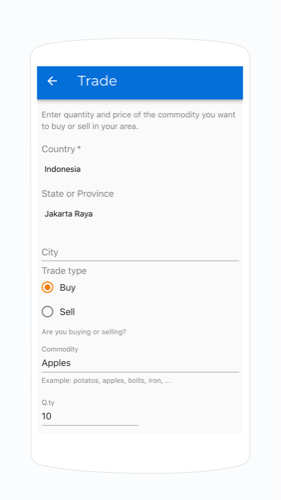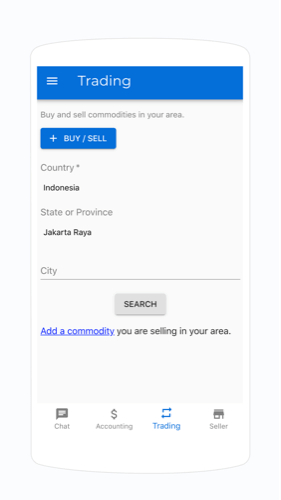 Features
notes
Send invoices to your customers and track bills from your suppliers
shopping_cart
Send purchase orders to your suppliers
store_front
List your products/services and sell online with your own store front
attach_money
Extend credit to your customers, track payments and outstanding balances
notifications
Send payment reminders automatically and collect your receivables faster
repeat
Trade commodities, buy and sell in your area
message
Chat with your customers and suppliers
payment
Show your QR wallet codes to your customers for ease of payment
trending_up
Track the performance of your business and make better decisions
mobile_friendly
Managing your business is as easy as using a chat app!
Get started now! It's free.